Our professionals at Lancaster Skin Center maintain the highest levels of accreditation and pursue ongoing education to stay abreast of the latest trends in dermatology.
From left to right Molly Casey, CRNP, Dr. William Andersen & Chantelle Gastinger, PA-C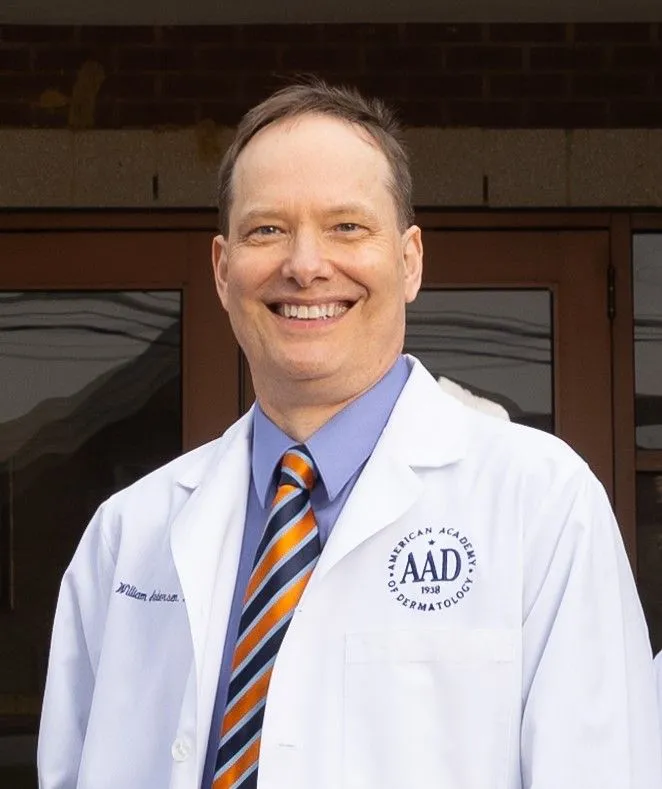 William Andersen, MD
Dermatologist / Dermatopathologist
The Lancaster Skin Center, P.C. was founded in 1997 by William Andersen, MD. Dr. Andersen graduated cum laude from Harvard College in 1983 with a degree in biochemistry. He then attended the Columbia College of Physicians and Surgeons and received his MD there in 1987. He stayed at Columbia Presbyterian Hospital for a residency in anatomic pathology and thereafter became a board certified pathologist. Dr. Andersen developed an interest in diseases of the skin while a pathologist and then performed a second residency in dermatology at the Boston University-Tufts training program, which he completed in 1994. He was elected to the highly selective Alpha Omega Alpha honor society during his residency. He then performed a fellowship in dermatopathology at Boston University and became an Assistant Professor of Dermatology, Pathology, and Laboratory Medicine at Boston University Medical Center. Dr. Andersen is triple board certified in dermatology, anatomic pathology, and dermatopathology, and has published numerous articles in scholarly medical journals regarding his research in dermatopathology and dermatology.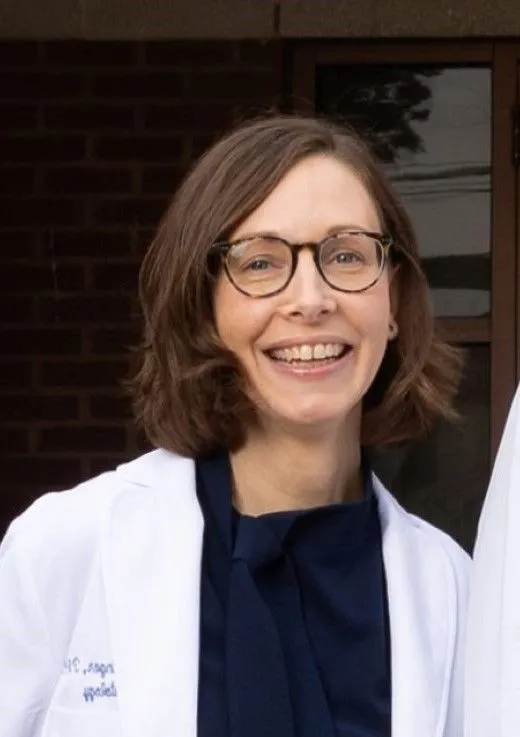 Chantelle Gastinger, PA-C
Chantelle graduated Summa Cum Laude from DeSales University with a Bachelor of Science in Medical Studies and a minor in Biology. In addition, she received her Master of Science in Physician Assistant Studies from DeSales. She completed post-graduate dermatology training at The University of Texas Southwestern Medical Center in Dallas, TX and is board certified by the NCCPA. Chantelle is a Diplomate of the Society of Dermatology Physician Assistants and a member of the Academy of Physician Assistants and the Philadelphia Dermatology Physician Assistant Society.
Molly Casey, CRNP
Molly graduated Cum Laude from the University of Pittsburgh with a Bachelor of Science in nursing degree. She has worked as the Director of Nursing at Lancaster Skin Center for the past 6 years. She then earned her Family Nurse Practitioner degree from Millersville University, performing her clinical rotations and studying dermatology alongside William K. Andersen, MD at Lancaster Skin Center. Molly is a member of the Dermatology Nurses' Association.