Lancaster, PA Pellevé
Pellevé is a revolutionary innovation for smoother, tighter skin. This procedure is FDA-cleared to treat facial wrinkles without surgery.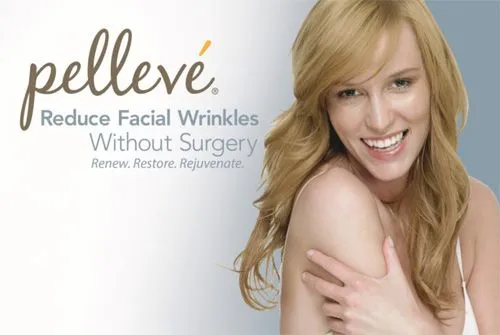 How does it work?
Pellevé precisely heats the deep layers of your skin using advanced radiofrequency technology without damaging the epidermis, or top layer of the skin. The heat causes the collagen in your skin to contract and tighten. After the treatment, your skin will start to produce new collagen. The result is an improvement in skin quality, firmness and tightness that you can see and feel.
What should I expect during the procedure?
You will feel a deep warming sensation each time the Pellevé handpiece touches the area being treated. No anesthetic is required for this treatment.
What should I expect afterwards?
You should expect to be able to return to your daily activities with no downtime at all. There are no restrictions following the procedure (you can even apply makeup immediately after the procedure). Some patients experience mild swelling and redness of the skin which typically go away within 2 to 24 hours.